What is Pregnancy Massage?
As the name suggests, pregnancy massage is a form of prenatal massage which is specially suited to being carried out during pregnancy.
Reducing tension during pregnancy is important for both the expectant mother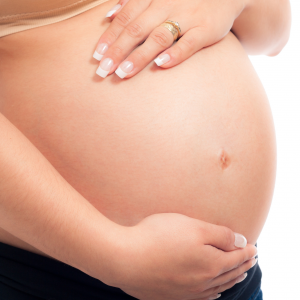 and her as yet unborn baby or even babies! This is a time of great change in the body which can in itself be very stressful, even without considering all of the other life changes that are taking place at the same time.
Massage is sometimes viewed as an indulgent luxury, but its benefits are very real and can help to address specific issues caused by pregnancy, like aching muscles, oedema (swelling) and general discomfort.
Lori is a fully qualified Raynor massage therapist, and has also undertaken a number of specific pregnancy training modules. She has considerable hands-on experience of offering massage to pregnant women. With Lori you can relax, knowing you are in safe and experienced hands.
When is prenatal massage suitable and what can you expect?
There are no known risks associated with receiving correctly administered prenatal massage during any stage of your pregnancy. However, like most therapists we ask you to wait until you have had your 12-week scan before coming for your first session. If you have any doubts or concerns, please discuss them with your healthcare professional first. Also, feel free to give Lori a call with any questions you might have.
The goal of Raynor massage is to find tension and remove it from the body. Reducing tension during pregnancy is important for both mother and baby and with just some slight adjustments the techniques of Raynor Massage can be used, providing fantastic results for women during pregnancy.
Prenatal massage is carried out lying on your side, for comfort, and a slightly lighter pressure is used throughout the session than would ordinarily be used during a Raynor deep tissue massage, so as not to increase the stress on the body.
What are the benefits?
Pregnancy massage can help with the following conditions closely associated with pregnancy:
reduced oedema in hands and feet
improved circulation
reduced stress on weight-bearing joints
address muscle and joint aches and pains, lower back, sciatic pain
improved sleep
reduced levels or anxiety and stress
help take the body back to its pre-pregnancy state

To book a prenatal massage, or discuss any concerns that you might have about it please give Lori a call or drop her a text or email.